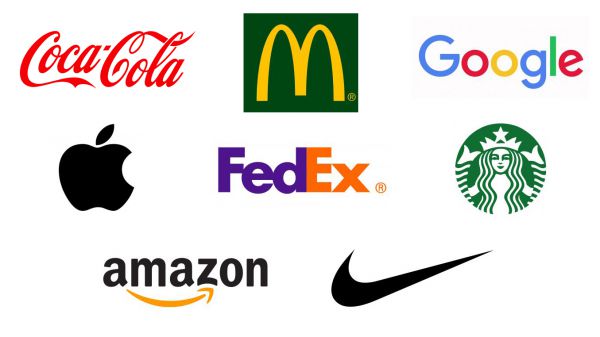 Top Best Features Your Home Page Should Have
As the focal point of any website, the homepage must leave an indelible impression on any visitor the Features Your Home Page should have to do this are as  Most businesses want to drive as much traffic as possible to their website to keep visitors entertained and more likely to return. This necessitates a good homepage design that creates an impression by using any design tool that is accessible and applicable and representing the company in the best way possible.
The Features Your Home Page should have.
Your homepage is an integral component of successful web design and is often the first glimpse a potential client has of your business. You might place a million different items on your homepage. However, before drawing any conclusions, you must realize that your homepage must only fulfil four Features Your Home Page:
Communicate your offering and its value
Direct visitors to the desired following action
Offer basic navigation
Build trust
Everything that goes on your homepage should be in the service of one of these four goals. If it isn't, you shouldn't include it.
Must-Have Features
The homepage of a website is a significant first perception that a company gives to potential customers. While the general layout of a website is critical, such as templates, fonts, colours, and white space, the website's Content serves a company much more. A website Features Your Home Page must have Content on its homepage that introduces its related goods and services. Understanding the essential elements included in every homepage is the first move in attracting new customers.
While there is a rational explanation for this, many homepages have similar styles. In short, it's essential to incorporate all of these core homepage elements into your designs. Users should understand the intent of your site and how it can benefit them after viewing your homepage.
Logo
A logo can be found on almost every website you visit. In reality, you can instantly recognize many of them just by looking at their logos, which speaks volumes about the strength of branding. A logo is a visual or graphical representation of the company's name, product, or service and its core values.
Logos are usually shown on the top left side of the homepage since that is where the user's attention is focused first. You may, however, anchor your logo inside the navigation bar or the first section of the tab.
Keep in mind, however, that wherever you put your logo, it must be visible and big enough for viewers to read what it means  to features Your Home Page.
Call to Action
The website's new position is to turn a visitor into a lead. Since the homepage is just one level in this path, it should provide calls to action that are important to a visitor's stage in the decision-making phase.
A successful homepage immediately entices customers' attention and entices them to explore the web further Features Your Home Page have. To accomplish this, it is critical to have an enticing call to action (CTA), which can attract visitors to the interior pages and facilitate some form of interaction. Make sure these CTAs are simple to click so that visitors want to spend time discovering your web.
Headline
The Features Your Home Page headline is the most critical route on your website. A website must tell visitors what the company has to sell in three seconds or less. This is where your headline comes into play. Even though it is just a few sentences, it is one of the most valuable pieces of copy on your website. A headline, along with a sub-headline, should be able to pinpoint the company and its offers. You should be able to summarize everything in 2-3 solid and effective sentences.
Colour Scheme
Colours are an essential part of website homepage design. Colours aren't just for innovation; they can influence the eye, rendering for a more attractive proposition, and they can affect people's perceptions of your brand.
Typically, we suggest that you choose a few complementary colours and use them on your website. You'll want to use bright colours for specific items, such as CTAs and menus, to make them stand out more.
Navigation
Your homepage navigation's design and Content could make a massive difference between a website conversion and a bounce. Offer your visitors a direct path through your site from the homepage to reduce the bounce rate Features Your Home Page. Show the navigation menu at the top of the page and arrange the links in a rigid hierarchy.
For a first-time visitor, the navigation should be easy to comprehend and use. When anyone visits your website, you want them to know precisely where they can find the answers they need and want.
Social Proof
Your homepage should preferably instil confidence in your visitors, mainly if you run a company. One of the simplest and best way to do this is to show users that you have received positive feedback from previous clients.
Many homepages contain social evidence components, such as testimonials and ratings, to accomplish this Features Your Home Page. If you want to have social evidence on your homepage, we suggest limiting it to a few elements, so you don't seem to be overrating yourself.
According to research, 79 per cent of customers trust online feedback and testimonials as much as personal advice from friends or colleagues. So, if your company has received positive feedback from former or current clients, take advantage of it!
Make it clear to prospective clients that you're not just bragging about your achievements. Testimonials build confidence and show people that they can be secure in choosing you because you have the social evidence to back it up.
Eye-catching Content
When it comes to the Content of your expressions, the use of language is essential. Content can be used to contextualize your goods or services by explaining what your company has to offer and giving the consumer a cause to relate to why they should have what you have to offer Features Your Home Page. It is a best to keep the language clear, consistent, and, above all, brand-specific Features Your Home Page. To communicate with a customer and keep their attention, the homepage of a website should reveal Content that is aware of its target market, rather than vague claims that any industry might draw from.
Photos
Images make up a substantial amount  of most website's designs, including homepages.   The photos you pick should never be filler; they should give visitors an impression of what you have to offer and what your brand stands for. This means avoiding generic stock photos unless absolutely needed.
People are visual creatures, so offering appealing images to visitors is competent to link the prospects with the service or product being provided. Rather than showing an image of the product or service alone, showcasing an image that clearly illustrates the product or service in use would improve the customer's relationship with the brand. We are attracted to pictures with people's faces in them as humans. Using these kinds of images on your homepage is a great way to strengthen the link between your offerings and your brand.
Contact Information
Whatever type of website you manage, one feature your homepage must not overlook is contact information. For companies, you can go as far as including a phone number and address in addition to an email address Features Your Home Page. To help the user to navigate, some homepages place all of this information in the central navigation bar.
Wrapping Up
The ideal homepage should contain only what is important for the consumer and should be a persuasive, simple, and usable representation of the brand. A well-designed and structured homepage makes it easier to connect web pages in a predefined sequence Features Your Home Page.
Image source: creativebloq