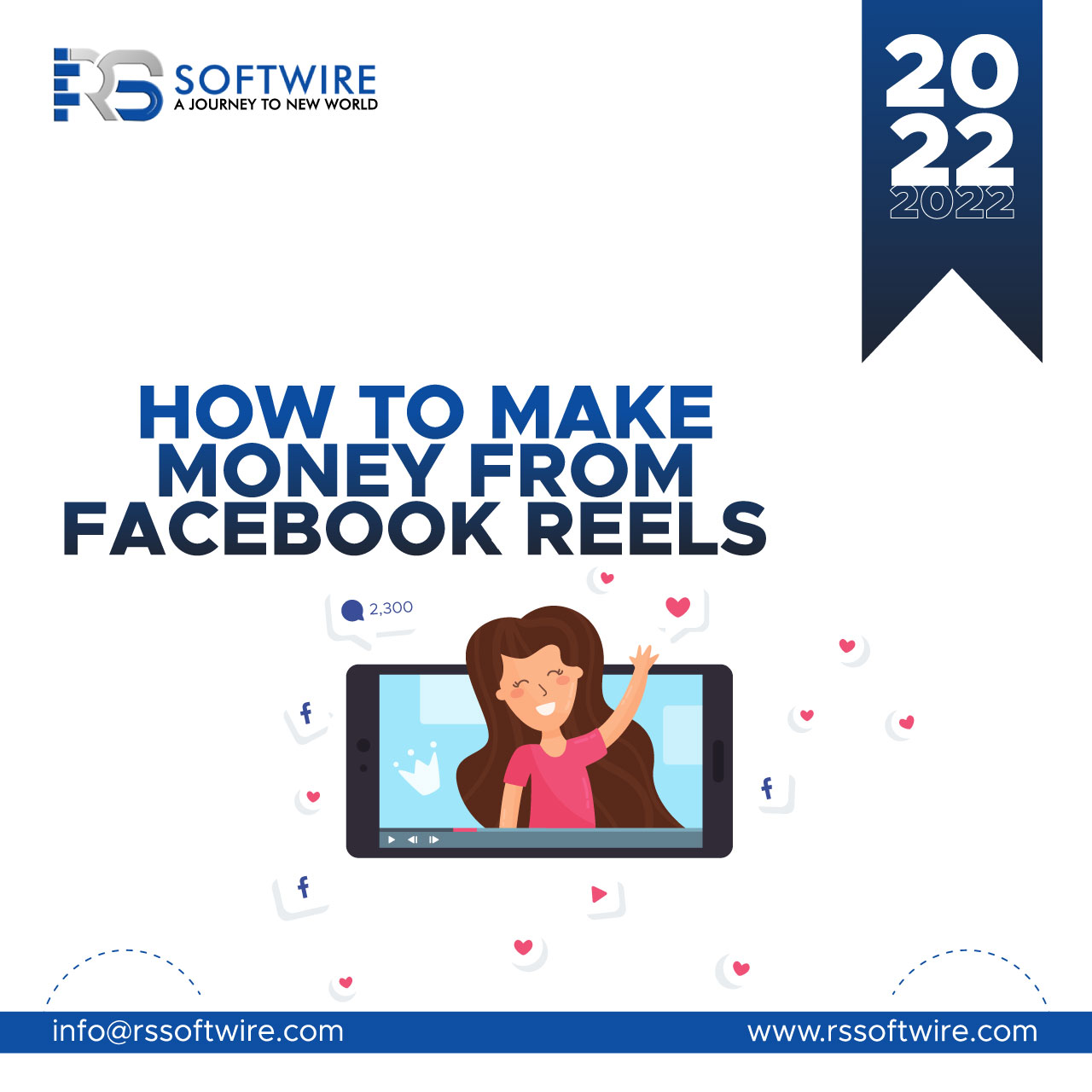 How To Make Money From Facebook Reels: Useful Guide
Today I will give you information about How To Make Money From Facebook Reels. After Instagram, Facebook Group has now launched its Reels Feature on Facebook. Reels are a short video that everyone likes to watch. This platform is mainly made keeping in mind the entertainment.
Reels has just been launched on Facebook, so its reach is high. Due to the high reach, more views come on top of it and the chances of increasing your followers increase. As soon as your followers start increasing, then your opportunity to make money starts increasing. I will try to tell you all the possibilities through which you can earn money from Facebook Reels.
Today's article is going to be pure practical guide. So you have to read it very carefully. Because all the points and steps are going to be important for you and you cannot miss a single step. That's why we will not talk much here and there and today's article how to start earning money from Facebook reel.
How to earn money from Facebook Reels:-
Friends, I will tell you some ways through which you will start earning money from Facebook reels.
1) Earn money from Affiliate Marketing
Affiliate Marketing is the most popular way of 2022. Many people are earning money in this way. You only need 2 things in affiliate marketing. Affiliate link of first product and second Right Audience. If you have both of these then you can earn lakhs of rupees through affiliate marketing. Facebook Reels fulfils the need of your Right Audience.
You have to make videos according to the niche of your product and paste your affiliate link in the description. As soon as views start coming on your video, then the chances of selling your product will increase and you will start earning.
2) How to earn money from blog
In today's time, blogging is the second best way to earn money. There are 2 ways of earning from blogging, first is google ad-sense and second is affiliate marketing. You will need traffic both ways. You can fulfil this need of yours with Facebook Reels.
What you have to do is you have to make a short video on your topic and upload it to Facebook reel. In the description, you have to give a link to the article related to your topic. As soon as you start getting audience on the video, the views will increase on your blog. With which you will be able to earn money from Ads or Affiliate Sale.
3) Earn money by selling services 
In today's time, whoever has the skill, he can earn money from anywhere. This is completely true. If you are perfect in any skill, you only have to advertise it. You can advertise your skill through Facebook reel. When orders start coming to you, then you can earn money by completing your order.
4) By Selling Products 
You do not have the skill, you do not have to worry. What can you do, you can sell yourself or someone else's product. If you have your own product then all profit will be yours. If you do not have your own product, then you will get a fix commission on sale. That's why you do not have to be Demotivate and keep working on Facebook reel continuously. One day you will definitely get success from here.
5) Earn big money from sponsorship 
Creators on YouTube, Instagram or Facebook mostly earn big money from sponsorship. You have to fulfil 2 conditions to get sponsorship. First you should have more followers on your account and secondly you should have good views and engagement on your videos. If you fulfil both these conditions then you will get sponsorship easily. By which you will be able to earn money easily.
6) Earn money from Facebook Monetization 
To monetize the video on Facebook, you have to fill some Criteria.  First Criteria is you must have Facebook page and secondly your 30,000 minutes watch time on your video should be complete and 10000 followers. When you complete this Criteria then your page gets monetized and you start earning from your videos. You can easily accomplish this with the Criteria Facebook reel.
7) Earn money by promoting Small Creators 
When you become a big creator, then your small creator's mail and message will come. In which he can ask to promote his video or page. You can promote their video or page. Instead of promoting, you can also charge some money from them.
8) Earn money by Paid Promotion 
When the followers on your Facebook will increase. Then many companies, you tubers or bloggers will contact you. He will ask you to promote his products, videos or posts. In exchange for promotion, he will also offer you some money. You can accept their offer. With this you will start earning a lot on Monthly Basis.
Conclusion 
In today's article, I have tried to give a detailed guide so that you can easily earn money from Facebook reel. The special purpose of writing this was so that you have absolutely Right Information Pass in front of the people. Facebook reel is very popular in today's time. You should not miss the opportunity to earn money by working on it.