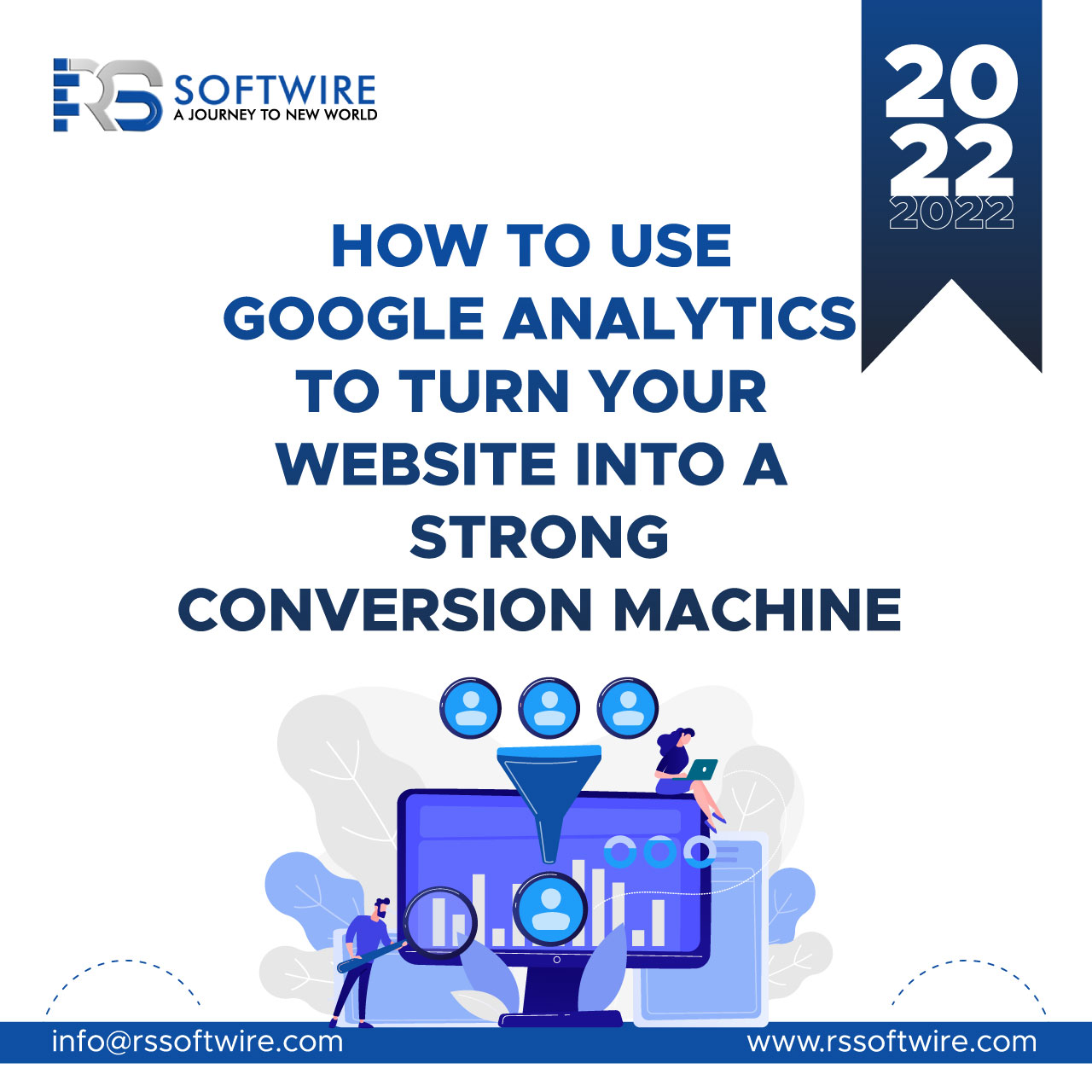 How to Use Google Analytics to Turn Your Website into a Strong Conversion Machine
Anyone can build a website, and not everyone can make a conversion machine. Your website should be a business machine that converts potential visitors into interested leads who will eventually become consumers and advocate for the goods and services you offer. All website owners want to see this desire. Still, most fail to put in place the necessary steps to optimize their conversion process, which would help their company in sales, interaction, inquiries, and recommendations.
What Google Analytics offers?
Google Analytics offers a wealth of data that you can use to improve your website traffic and ranking. Take an account that no matter how vital the analytics are, you will not see immediate results; it will take time. However, the performance will be long-lasting! With Google Analytics' massive data, knowing how to manage its dynamic platform and get beyond the simplistic vanity metric reports is vital to your success.
You're probably using this efficient tool to monitor key metrics like bounce rates, page hits, and website visits. You might not realize that Google Analytics will delve deeper and provide a more realistic understanding, allowing you to draw a more accurate image of your site's results. Furthermore, analytics will help you achieve and uncover growth opportunities for your website.
In the preceding blog post, we will not have instant magic fixes. We'll take our time discussing how you can boost your conversion rates by using some practical Google Analytics tips. Since, when used correctly, Google Analytics will assist you in increasing your conversion rates. Google Analytics is among the most prominent used free method for measuring the effectiveness of your incoming marketing activities. You're about to discover how to boost conversion rates using Analytics. So, grab a cup of coffee, some sheet, and a pen, and make the most out of your sector.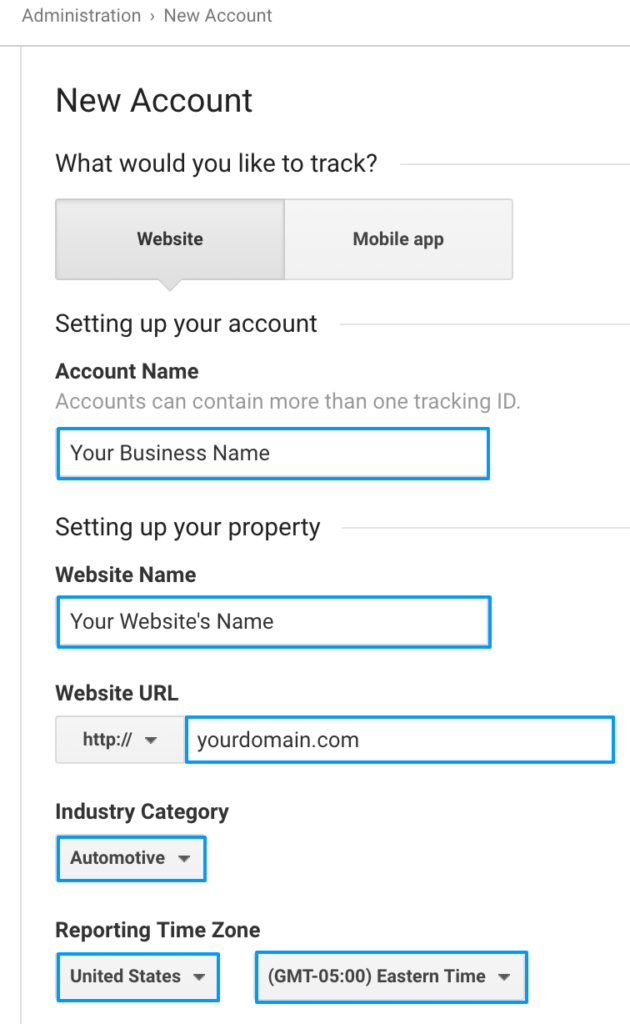 Monitor Bounce Rate
You may already be aware that the bounce rate is a critical metric in Google Analytics and that many Analytics users often overlook it. It does not keep track of the amount of time spent on-site. This metric is critical because it reveals a lot about the performance of your website. Put, the lower the bounce rate, the better. A low bounce rate indicates that your users are pleased with the content they got in response to their search query.
Google Analytics does not distinguish between a "good" and a "bad" bounce. A bad bounce occurs when a user arrives at your website and quickly concludes that it is not what they were searching for and heads to the search results page. A good bounce occurs when a user arrives at your website, chooses to linger for a while to absorb your content, finds what they are looking for, and then exits.
To monitor the bounce rate in Google Analytics, go to Behavior > Site Content > Landing Pages and look at the pages people commonly visit on your site. These landing pages are the most important because they are the main thing a reader accesses when visiting your website.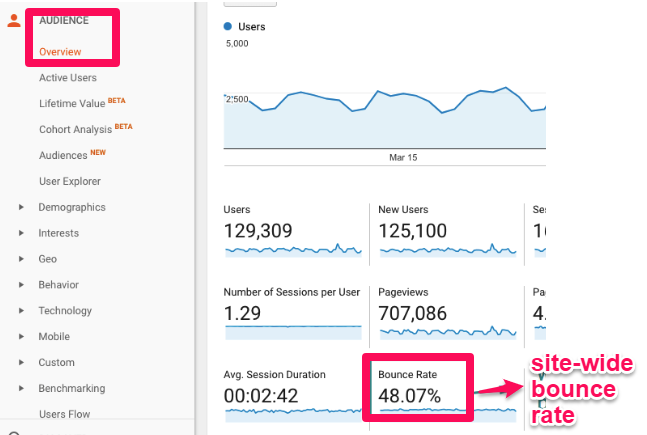 Identifying the origin of the traffic
Using Google Analytics, you can determine if your website is being accessed by visitors led from your social media platform, organic searches, or links from other websites. If you see a sudden increase in your web traffic, it is an excellent time to investigate where the traffic originates from and how they are getting to your website. All of this will help you learn more about your target audience and then concentrate more on that forum for future endeavors.
By heading to Acquisition > All Traffic > Channels in Analytics, you can compare the traffic by date. Following that, you can pick and evaluate to see if your online business is growing. This will tell you if your efforts or online marketing strategies are placing emphasis.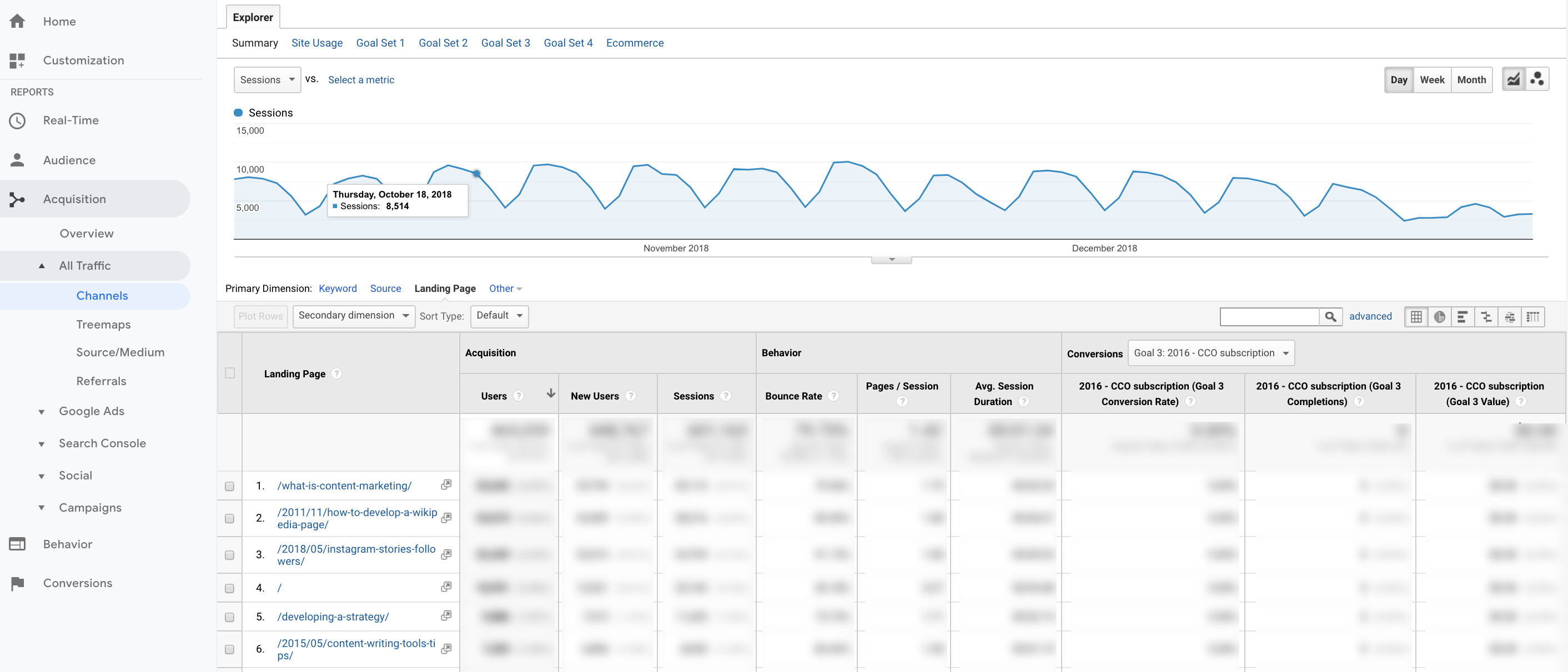 Determine the best page
Google Analytics will tell you which pages on your website your customers spend the most time on. This most famous and viewed page can create a home page and plan marketing campaigns around it.
Page speed has a significant impact on search rankings and influencing user experience and conversion rate.
This indicates we should keep a sharp eye out for slower pages and consider how this can affect conversions. To monitor the page load times, you should navigate to Behavior > Site Speed > Page Timings.
Find out the type of content.
If you've determined the most popular and accessed page on your website using Google Analytics, the next move is to customize all other pages on your website to fit the same style of content and style. This will enable to improve the overall quality of the website. This, in turn, would benefit the overall output of the website. It can be helpful to gain insights into what content is working by visiting sites that already have traffic. By examining the heatmaps and analytics results, you can execute a content audit. It assists in determining which texts, images, or other visuals are more familiar to website visitors and thus drive more conversions for the company.
Trends Research
Google Analytics will assist you in determining the pattern of your web traffic. To develop a plan, compare the design over weeks, months, and even a year. The patterns will inform you of the busiest periods when your website is most frequently accessed and when traffic is at its lowest. Google Analytics data is reliable and extremely useful in making informed business and marketing choices.
Know the customer base
Google Analytics offers detailed information about the visitors to your website, including their location, demographics, and interests. Identifying these potential clients allows you to incorporate their preferences and dislikes before making improvements to your website formats, templates, and content.
Identifying the most effective keywords
Google Analytics provides you with a list of keywords that people are looking for as they visit your website. To draw more traffic to your website, choose the right keywords from the list and then compose your content around them. Utilizing Google Analytics to search for keywords is a far better choice than wasting a deal of time and resources on keywords that may or may not deliver the desired outcomes.
Competitor Analysis
Google Analytics will highlight how well your website is doing compared to other firms' websites in the same sector. This allows you to see where you need to make adjustments to improve your website's efficiency. You must ensure that you consider anything on your end in order to gain control over your rivals and remain ahead of the curve.
Google Analytics is your best bet for uncovering priceless data that can help you improve your organic search ranking. Analytics is a treasure trove since it combines knowledge from Adwords and Search Console. It is simpler with this all-in-one method. To gain momentum, attract prospective leads to your website, improve your rankings, and increase your revenues, you must take a comprehensive and data-driven methodology while optimizing compelling content on your website. When you understand what drives people to use your website, you can learn their language and involve them with thought-provoking content.
Image Source: Neilpatel