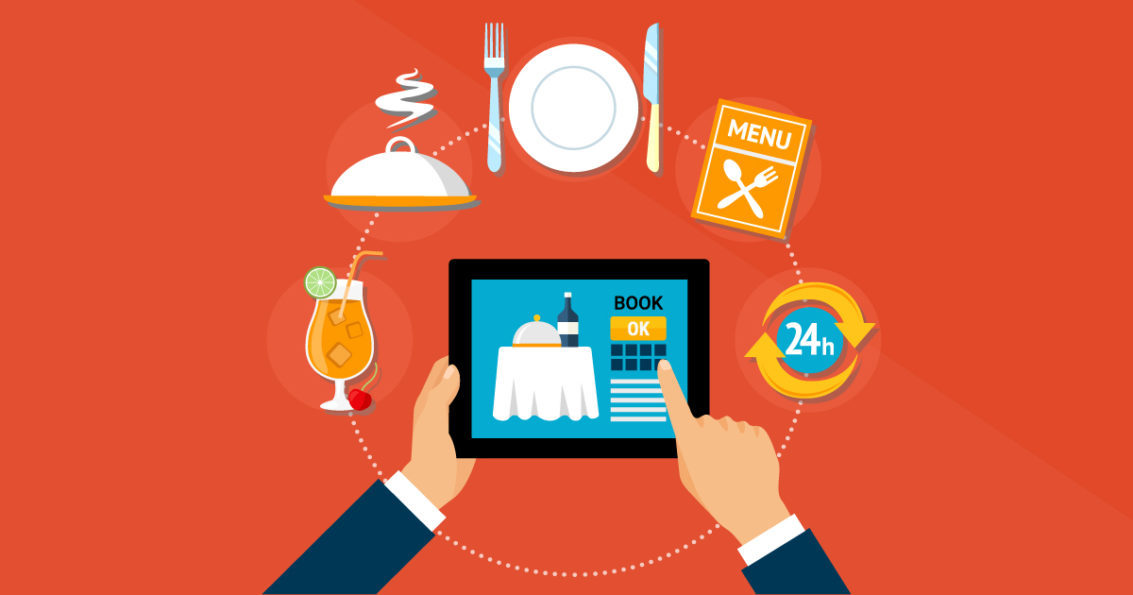 8 Best Tips That Will Make You Guru In Digital Marketing For Restaurants
In this article, we'll give you eight tips that will make you a guru in digital marketing for restaurants. From creating an effective digital marketing strategy to targeting the right demographics, these tips will have you well on your way to success. Restaurants are a vital part of our society, and they're also one of the most digitally savvy industries out there. That's because restaurants have to compete with the likes of fast food chains and delivery services in order to lure customers in. And as we all know, digital marketing is essential for any business; it's how they attract new customers and keep their old ones happy.
Understand the Basics of Digital Marketing For Restaurants
1. Understand the Basics of Digital Marketing for Restaurants
Digital marketing is a process that uses digital technologies to create, manage, and deliver a message about a company or product. It can be used to attract new customers, improve customer relationships, and generate sales.
2. Use Digital Technologies To Increase Awareness
One of the best ways to start using digital technologies in your marketing efforts is to increase awareness of your brand and products among potential customers. You can do this by creating digital content (such as blogs, websites, and e-newsletters), distributing it through social media platforms (Facebook, Twitter, LinkedIn), and through online advertising.
3. Target Customers With Effective Digital Marketing Messages
Once you've created awareness for your brand and products among potential customers, you need to target those customers with effective digital marketing messages. You can do this by understanding who your target market is (geography, age group, etc.), crafting targeted ads/content, and using engagement channels (such as surveys, questionnaires, chatbots) to keep customers engaged with your brand.
Use Digital Marketing to Grow your Restaurant
1. Use digital marketing to grow your restaurant.
Digital marketing is a great way to reach out to diners and keep them coming back. There are many different digital marketing strategies you can use to grow your restaurant.
One strategy is online advertising. You can place ads on websites like Google, Yahoo, and Bing, or on specific blogs and forums related to food and restaurants. AdWords allows you to target people based on their location, interests, and demographic data. You can also run display ads on your website or social media pages.
Another strategy is email marketing. You can send emails to your current and potential customers with information about specials, new menu items, or other newsworthy information. You can also send invitations to events like happy hours or meet-ups with fellow restaurateurs.
You can also use social media platforms like Facebook, Instagram, and Twitter to reach out to your audience. You can post updates about your restaurant, share photos of the food that you're serving, or promote upcoming events.
Finally, you should consider paid search (also known as pay-per-click) advertising. This type of advertising allows you to target people who have already shown an interest in your products or services by browsing the web for related content. You can place paid ads on Google AdWords or other similar platforms.
All of these methods have their own advantages and disadvantages; test different ones until you find the ones that work best for
Use Digital Marketing to Manage your Restaurant
1. Make a Plan
No one ever became a guru in digital marketing overnight, so don't expect to be an expert in just a few weeks. Start by writing down your goals for the year and then developing specific plans to achieve them. This will help you stay on track and motivated.
2. Use Web Analytics to Understand your Audience
If you want to know what's working well on your website and what needs improvement, use web analytics software to measure traffic and engagement. This information will help you make informed decisions about how to market your restaurant more effectively.
3. Make Your Restaurant Site Collaborative
In order for guests to find the information they need quickly, make sure all of the content on the website is easily shareable. Use menus, blog posts, and other content as sources of inspiration for interactive menus, pop-ups, or even virtual tours.
4. Keep up with Latest Trends
The days of using outdated marketing tactics are behind us – it's time to adopt the latest technologies and trends if you want your restaurant site to look modern and effective. For example, consider using social media platforms like Facebook and Twitter to connect with potential customers directly; or using online booking systems like OpenTable to increase table turnover rates (and therefore profits).
Use Digital Marketing to Attract New Customers
Digital marketing can be used to attract new customers to restaurants. Here are five tips for doing digital marketing right:
1. Use social media platforms like Facebook, Twitter, and Instagram to build a following of loyal customers. This will allow you to promote your restaurant to current and potential customers on a frequent basis.
2. Create engaging content that discusses your food or service in detail. This will make sure that people who are interested in patronizing your restaurant know all about what you have to offer.
3. Keep up with current trends in digital marketing by using technology such as Google AdWords and YouTube videos to reach more people.
4. Make use of coupons and discounts to draw in more customers at mealtime. This will save them money while also increasing the likelihood that they will return to your restaurant again in the future.
5. Make use of email marketing campaigns to attract new customers and keep old ones engaged. Email campaigns can be tailored specifically towards certain demographics or interests, which makes them very effective tools for reaching out to specific groups of people prospectively."
Use Digital Marketing to Retain your current Customers
Digital marketing is the process of creating, managing, and executing a marketing plan that uses digital channels such as websites, email, social media, and mobile apps.
1. Use targeted content to keep your current customers happy.
Generating enough content for your website is important, but also remember to make it relevant to your audience. When you target specific keywords or phrases in your posts and articles, you will ensure that your site remains top of mind for potential customers. Additionally, constantly publishing new content will keep people coming back for more, regardless of whether or not they have made a purchase from you in the past.
2. Use social media to build relationships with your customers.
When it comes to social media platforms like Facebook and Twitter, taking advantage of them can be incredibly beneficial for small businesses like restaurants. By engaging with your customers on these platforms frequently, you can create trust and loyalty which can lead to increased sales in the future. Additionally, by using social media as a way to promote special events or deals that are exclusive to your business community, you can generate even more attention than usual!
3. Keep up an active online presence by updating your website regularly.
A website should be updated at least once a month if not more often if you want it rank higher in search engine results pages (SERP). By including fresh and current content on your site on a regular basis you will attract web users who are interested
Use Digital Marketing to Measure Results and Adjust Tactics as Necessary
1. Use digital marketing to measure results and adjust tactics as necessary.
Digital marketing allows restaurants to track their website's analytics, including where people are coming from, what keywords they are using, how many times they have been viewed, and more. This information can be used to determine which strategies are working best and which need improvement. Restaurants that use digital marketing also can adjust their prices, menu items, social media presence, and other marketing strategies as needed in order to meet the needs of their customers.
Conclusion
If you are looking to take your digital marketing for restaurants skills to the next level, then read on for our top 8 tips. By following these pointers, you will be able to improve your online presence and better connect with potential diners. Armed with the right knowledge, you can successfully promote your restaurant online and increase traffic flow through social media platforms like Facebook and Twitter. If you're ready to step up your game in this important industry segment, be sure to check out our list of helpful tips!
You can also check out this: Best Car Insurance For Students: 3 Ways to Be Safely Covered For Less