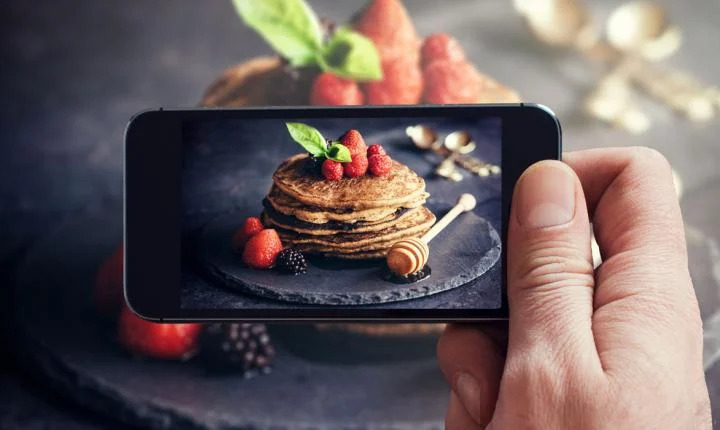 How To Market A Restaurant – Effective Restaurant Marketing Ideas For Independent And Small Chain Operators
Restaurant marketing is one of the most important parts of any business, and restaurant marketing ideas are required as it can be difficult to know where to start. That's where this blog post comes in. We've collected some effective restaurant marketing ideas for independent and small chain operators, so you can get started on the right foot. From signage to social media marketing, these tips will help you get your restaurant up and running and start drawing in customers.
What is Restaurant Marketing? Restaurant Marketing Ideas
Restaurant marketing is the process of creating and delivering marketing communications that promote a restaurant. There are many different techniques used to market a restaurant, but some common strategies include developing target markets, creating effective advertising and positioning the restaurant among competitors.
One of the most important things a restaurateur can do to market their establishment is develop target markets. By understanding who visits their restaurant and what interests them, restaurateurs can create targeted marketing campaigns that attract more customers. Some popular methods for targeting customers include market segmentation and customer research.
Developing effective advertising is another important part of restaurant marketing. Ads that are well designed and strategically placed can help draw in new customers as well as increase sales on nights and weekends when restaurants are likely to be busiest. Appropriate ads should also be created for social media platforms like Facebook and Twitter, which are increasingly being used by diners to find information about restaurants before making a purchase.
Positioning the restaurant among competitors is also important when it comes to marketing. It's important for restaurateurs to understand how their food compares against other similar menus in their area so they can make informed decisions about how to present themselves to consumers. In addition, it's important for restaurateurs to understand what type of guests prefer so they can cater their menu specifically to those demographics.
Types of restaurant marketing
There are many different types of restaurant marketing that can be used to attract customers and promote the business.
The most common types of restaurant marketing include:
-Price promotion: Offering discounts or special offers on food and drink.
-Free food and drink offers: Providing free food or drinks to lure people into the restaurant.
-Salary competition: Setting salaries lower than similar businesses in order to attract talented staff.
-Testimonials: Getting positive feedback from past customers published online or in print to attract new customers.
-Creative marketing campaigns: Developing fun and interesting ads, slogans, or logos to draw people in.
How to market your restaurant online
Use social media platforms to build a following for your restaurant. Social media platforms like Facebook, Twitter, and Instagram can be utilized to market your restaurant to potential customers. Use strong images and catchy slogans to attract attention. Make sure to post new information about your restaurant frequently so that people stay up-to-date on the latest happenings.
Develop an online presence for your restaurant through websites and blog articles. Create a website for your restaurant with up-to-date information about services and menu items. Write engaging blog articles about the history of your restaurant, food trends, and kitchen techniques. Share these articles with friends, family, and other interested parties via social media platforms.
Place ads in local newspapers and online publications. Place ads in local newspapers or online publications that cater specifically to diners looking for restaurants in their area. Target specific areas with high populations of potential diners by using census data or location markers found on Google Maps or MapQuest.
Hold promotional events at local businesses and promote them online using banners or advertisements placed on business property or within the business itself. This will increase traffic to your restaurant from curious passersby who may not have known about its existence prior to the event occurring. Additionally, holding special events such as wine tastings or culinary demonstrations can attract attention from professional chefs who may be interested in participating in future events at your establishment.
How to market your restaurant offline
There are a few key steps that any restaurant owner can take to maximize their marketing efforts. One important way to get attention is through online search engine optimization (OSO). This means making sure your website is well-written, optimized for keywords and includes clear menus and contact information.
You can also distribute flyers in local businesses, make use of social media platforms like Facebook and Instagram, and host tastings and demonstrations at local events. In addition, developing relationships with influential journalists, bloggers and reviewers can help spread the word about your restaurant. Finally, focus on rotating your menu to keep customers coming back for new experiences.
Tips for effective restaurant marketing
When it comes to effective restaurant marketing, there are a few key things to keep in mind. One of the most important is creating a sense of community around your restaurant. This can be done through events, social media channels, and even the food you serve. Another important factor is making sure your branding is consistent and appealing.
This means designating specific areas for promotional materials (like menus or signage), as well as using branded packaging when selling food items. Finally, make sure you're keeping up with trends and developing new marketing strategies as needed. By following these tips, you can create a successful marketing campaign for your restaurant.
How To Use Web Analytics For Restaurant SEO That Will Get You More Customers
As a restaurateur, one of your top priorities is to keep your customers happy. And one of the best ways to do that is by optimizing your website for SEO. But what is SEO, exactly? Simply put, SEO is the process of improving the visibility and ranking of a website in search engine results pages (SERPs). By doing so, you can drive more traffic to your restaurant and make more money.
In this blog post, we will outline the basics of web analytics and how you can use it to optimize your restaurant's website for SEO. We will also provide some tips on how to get started and measure your success. So if you want to take your restaurant business to the next level, read on!
What Is Web Analytics?
Web analytics is the measurement and analysis of website traffic and user behavior on a global scale. It allows you to see what's working well on your site, identify areas for improvement, and track changes over time.
There are many different tools available for web analytics, but the most common are Google Analytics and Adobe Omniture. Each offers its own set of benefits and drawbacks, so it's important to choose the right tool for your needs.
Google Analytics is free and offers a wide range of reporting options, including detailed reports by device type (PC, mobile phone, etc.), browser type (Chrome, Firefox, Safari), and country. However, it doesn't offer as much flexibility as some other tools – for example, you can't segment users by behavior or demographics.
Adobe Omniture offers more features than Google Analytics but comes with a higher price tag ($3 per month per user). It also has fewer reporting options – just eight main types of report – compared to Google's 30 or so. However, Adobe Omniture provides greater flexibility in terms of segmenting users by behavior or demographics.
Ultimately, the choice comes down to what you need to measure and how much you want to spend on software. If all you need is basic data tracking (like pageviews or conversions), Google Analytics will be sufficient. If you want more detailed insights into who's visiting your site and why, Adobe Omniture may
How Do Web Analytics Help You Optimize Your Restaurant?
Web analytics are a key component of any online business. They can help you optimize your website for better user experience, better search engine rankings, and more customers. Here are five ways that web analytics can help you optimize your restaurant for success:
Understand how users interact with your site.
Identify what content is driving traffic to your site and see where people are clicking from.
Monitor how users interact with the content on your site and determine what elements need improvement or expansion.
Analyze the performance of individual pages on your website and determine which ones are performing the best.
Use this information to make changes to your website so that it meets customer needs and expectations.
How Does Google AdWords Affect Your Restaurant SEO?
Google AdWords is a program that allows restaurants to place ads on Google.com. These ads can be targeted to people who are looking for restaurants in a certain area, or who have visited similar restaurants in the past.
targeting:
When you're setting up your AdWords account, you'll need to decide which markets you want to target. There are two main types of targeting: broad and narrow.
Broad targeting means that your ads will be shown to anyone who searches for restaurants within your target market, regardless of what they've searched for before or where they are currently located. Narrow targeting means that your ads will only be shown to people who have recently searched for (or been likely to search for) restaurants within your target market, and who have visited (or been likely to visit) similar restaurants within the past month.
If you choose broad targeting, your ads will appear on Google Search results as well as on the "Right Now" section of the Restaurants tab on Google Maps. If you choose narrow targeting, your ads will only appear on the Restaurants tab on Google Maps.
You can also choose whether or not you want your ads to show up when people type specific keywords into their browsers (keyword match types).
Impact:
The impact of AdWords depends largely on how much money you spend and how well you target your ads. Here's an overview of how different amounts of spending affect restaurant SEO…
What Are Other Factors That Influence Website Traffic?
In order to increase website traffic, there are a number of other factors that must be considered. Site architecture, content, and optimization are just three of these factors.
Site Architecture: A well-designed website will automatically improve website traffic as users will find it easier to navigate. Navigation should be easy to find and use, with all the important information easily accessible. Site fonts should be large and easy to read, with no distractions on the page. Graphics should be minimalistic and unobtrusive, so as not to inhibit user navigation.
Conclusion
In today's fast-paced world, it is more important than ever to be able to grow your business. One way that you can do this is by using web analytics to track the progress of your website and see where there are areas for improvement. By doing so, you can make changes to your marketing campaign or website design that will help drive more customers through your doors. So if you're not using web analytics in your restaurant SEO strategy, now might be the time to start!
Do you want to know about latest game and their reviews visit latest games reviews.