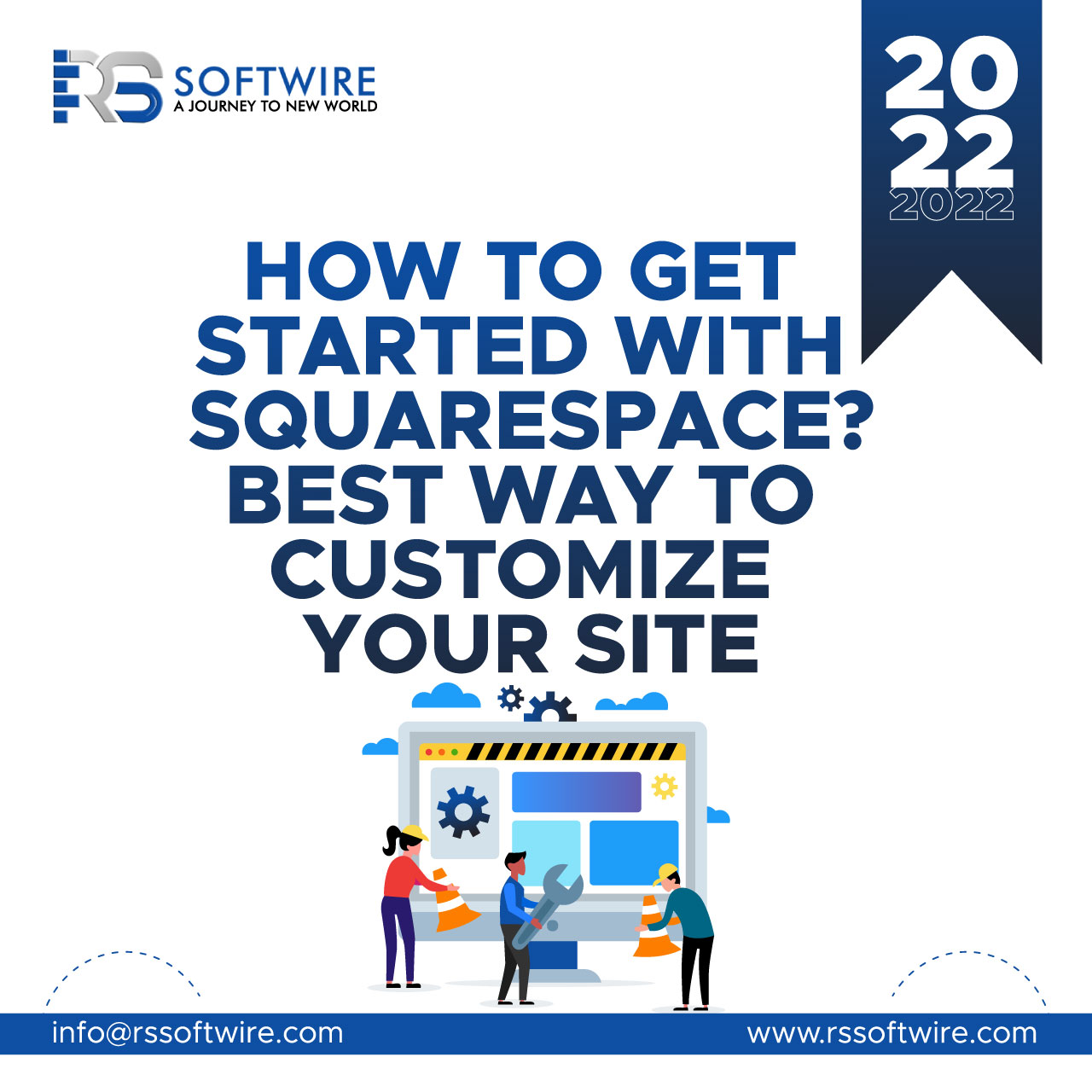 How to Get Started With Squarespace? Best way to customize your site
We've seen the growth of complete novice website builders like Squarespace in the latest years. Squarespace is a website builder created to aid creatives in making their websites and showcasing their work, regardless of technical skill. Squarespace is ideal for photographers, designers, and anyone who cherishes design and wishes their site to look as pretty as the content they display online.
Squarespace has risen to prominence as a website builder as a result of a comprehensive marketing campaign. Their refined products are stunning, and the company as a whole has a solid track record. When you use this application, you don't have to think about plugins, widgets, or games. All are pre-programmed into this constructor. Your website analytics are also part of the overall framework. When you choose Squarespace, you are automatically provided with backups and replication for your site. Hosting is permanently configured, and you should be sure that your design and location will work together.
Although the builder is intended to be quick, it does require a few steps to get started correctly. Don't be annoyed! With a bit of help, you can do it yourself. It has the most comprehensive collection of creative resources available. The best thing is that it is open to all. In this post, we will walk you through the steps of using Squarespace.
Signing up for free
If you haven't already signed up for Squarespace, this is the first phase. Squarespace charges between $12 and $40 a month, just a little more if you pay on a regular month-to-month plan. But you don't have to be concerned about that just yet! Squarespace provides a 14-day free trial, so go to squarespace.com to get initiated. You do not have to submit any details for the time being – click the 'Get Started' button to proceed to the next level!
You can start exploring the app, upload content, innovate with your design, and share your results with friends and colleagues during the free trial.
When you begin a trial, you can choose a template. Demo content is used for templates to highlight site functionality and better understand how your site can be modelled. You can delete the sample content and personalize the site by inserting photos and changing the colours and fonts. The template you choose will serve as the design stepping stone for your website, so it's worth showcasing a few to discover the one that looks most 'you.'
Squarespace will enquire you a few simple questions (first name, last name, email address, and password) after you've chosen your template to set up your new account. Some of these queries will be used to configure the backend of your platform, while others will help Squarespace keep track of who is accessing the site and what their objectives are.
Add/Remove Pages
If you moved into a house that required a tremendous amount of work, you'd ensure the bigger things – bathrooms, kitchens etc. – were in a spot already when you started modelling the walls. The same pertains here. Don't get pulled into designing yet but; instead, concentrate on the layout of your web.
Now comes the exciting part: personalizing your new website! We'll begin by creating the structure of your website by adding pages and navigation. The Squarespace template includes demo material. You can use those page templates, add your content, or uninstall them and start over.
There is a wide range of strategies to setting up your navigation menu, linking pages to your navigation, creating additional unlinked pages, working with blocks to make your pages, and so on.
Customize your site
Now that you've laid the solid foundations for your website, it's time to get creative!
The Style Editor, which can be found in the Design section of the home menu, allows users to customize the look of your site to fit your current brand. Many templates can differ in terms of how these parts are arranged and which styling options are provided.
When it pertains to modifying your Squarespace website, there is a long road ahead. To change the design of your site, you can either use the Style Editor to change the fonts, colours, sizes, backgrounds, and so on for items like the site headers, site navigations, main content, footer, footer, and buttons, or you can use custom code.
Set Domain name and ready to go live 
After you've finished creating your site, you can either switch from your trial and create a custom domain or switch over your current domain.
To update your trial, log in to your Squarespace website's backend and navigate to Settings > Billing & Account > Billing from the main menu on the left-hand side of the page. You'll see a large grey Upgrade icon, and you can proceed from there. (Don't worry! All of the effort you put into customizing your trial site will remain after you update.)
To handle your domain, go to the Settings menu and pick Domains. When you begin your trial, your site is automatically allocated a default Squarespace domain (with.squarespace.com at the end). When you add a custom domain to your website, you'll always see the.squarespace.com default domain in your back end.
You have three choices for creating a custom domain:
If you have an annual plan, you can get a free Squarespace-managed domain by clicking the Get a Domain button.
If you're not on an annual contract, you can still buy a new domain from Squarespace by clicking the Get a Domain button.
If you own a domain hosted by a third-party provider, you can connect it in the Domains panel by clicking the Use a Domain I Own button.
Plans and pricing
Aside from a 14-day free trial, Squarespace provides various paid plans that can be paid monthly or annually. If you pay monthly, you can save up to 30% and get a free custom domain for the entire year.
Personal

 

$12.00 per month (1-year plan billed as one payment of $144.00).
Business

 

$18.00 per month (1-year plan billed as one payment of $216.00).

Commerce

 

$26.00 per month (1-year plan billed as one payment of $312.00).

$40.00 per month (1-year plan billed as one payment of $480.00).
Wrapping Up
It usually don't more than a week to build a Squarespace website and fine-tune and customize it to greatness. If you're done, you won't have to think about upgrades, hacking, hosting, or anything; Squarespace will tackle all of that for you. You have much more artistic freedom with Squarespace than with other website builders. It is suitable for users with a lot of design flair, but it is also simple enough for everyone to build a professional-looking website. So, sign up for Squarespace today and see where your artistic path take.
image source: Paul Easton, elleandcompany