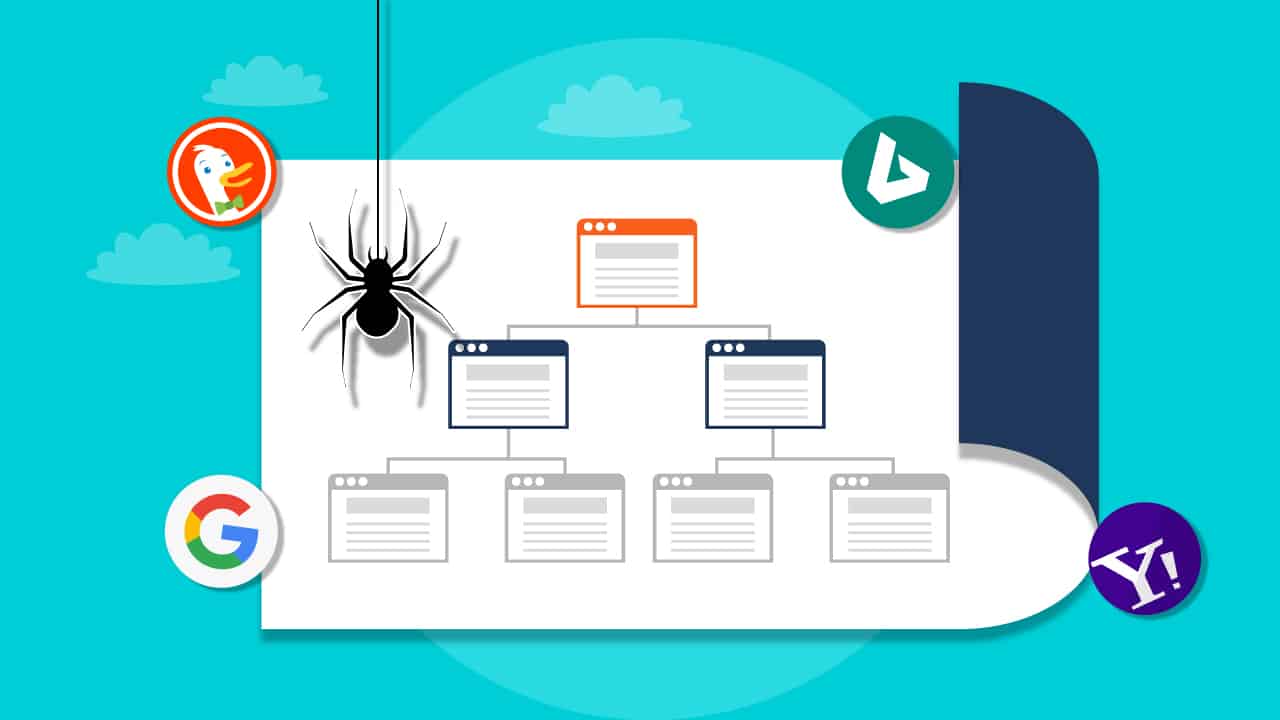 What Is a Sitemap? Detailed Guide For Importance Of Sitemap For SEO
what is a sitemap? A sitemap is a diagram of your website that aids in the discovery, crawling, and indexing of all of its content by search engines. Additionally, sitemaps inform search engines which pages on your website are most crucial.
Sitemaps come in four primary categories:
The most popular kind of sitemap is the standard XML sitemap. Typically, it takes the shape of an XML Sitemap with connections to various pages on your website.
Use a video sitemap to explain the video content on your page to Google.
Google is assisted by the news sitemap in finding content on websites that have been authorized for Google News.
Sitemap for photos: Aids Google in locating all of the images stored on your website.
Why are Sitemaps Important? Your sitemap helps search engines like Google, Yahoo, and Bing find the various pages on your website.
What Is a Sitemap?
In Google's words:
The majority of your website should typically be accessible to our web crawlers if your site's pages are correctly linked. In other words, a sitemap is probably not something you NEED. But it won't interfere with your SEO efforts in any way. So using them makes sense. Additionally, there are a few unique situations when a sitemap is really helpful.
For instance, Google mostly uses links to find websites. A sitemap is also quite important for assisting Google in finding pages on your website if it is a fresh site with few external hyperlinks. Or maybe you manage a 5-million-page e-commerce website. Google will have a hard time locating all of those sites unless you internal link PERFECTLY and have a ton of external links. Sitemaps can help in this situation. Here's how to put up a sitemap and make it SEO-friendly after that.
Sitemap creation is a best practice.
Make a sitemap as your initial step. With the Yoast SEO plugin, you may get a sitemap created for WordPress users. Making your XML sitemap using Yoast has the main advantage of updating itself automatically (dynamic sitemap).
Therefore, a link to that page will be automatically added to your sitemap file anytime you add a new page to your site (whether it be a blog post or an e-commerce product page):
If Yoast isn't your thing, there are a ton of different WordPress plugins you can use to make a sitemap, such as Google XML Sitemaps: If you don't utilize WordPress, what happens? Not to worry. Use a sitemap creation tool from a third party, such as XML-Sitemaps.com. You can use the XML file that these produce as your sitemap.
In either case, after your sitemap is built, I advise carefully reviewing it. (You can typically find your sitemap at site.com/sitemap.xml. However, it depends on the CMS you use and the software you employed to produce your sitemap.) It should show every page on your website: It's time to submit your sitemap to Google if everything seems good.
Sitemap submission to Google
Log in to your Google Search Console account to submit your sitemap. Visit "Index" "Sitemaps" in the sidebar after that. Google successfully crawled your sitemap if you notice "Sitemap index processed successfully" in the search results. You can see the Coverage Report for your sitemap by clicking on the tiny bar chart symbol as well: This report displays the number of URLs that Google discovered in your sitemap. and the number of those pages that were indexed by Google:
You may see, for instance, that my sitemap links to 116 different websites. Six are "Excluded" and 109 are "valid." The valid pages can obviously be disregarded. But I definitely want to examine what's going on with any "Excluded" pages. It appears that the six URLs in my sitemap are receiving the error message "Duplicate, submitted URL not selected as canonical." And when I examine the URLs, I see that these are pages that I never even intended to have indexed.
Therefore, I should take them off of my sitemap. Use your sitemap to look for indexing issues. A cool feature of using a sitemap is that it can provide you with an approximate estimate of:
How many pages DO YOU WANT TO BE LISTED?
What number of pages ARE index
Let's take the scenario where your sitemap has connections to 5,000 pages. However, the Google Search Console shows that there are just 2,000 pages on your website that are indexed.
That indicates that something is wrong. It's possible that those 5,000 pages include a significant amount of duplicate content. Google does not index all of them, therefore. It's also possible that you have more pages on your website than your crawl budget allows.
Match Your Robots.txt and Sitemaps
Your sitemaps and Robots.txt must cooperate effectively.
With those words:
You DO NOT want a page to appear in your sitemap if you have blocked it in Robots.txt or have used the "noindex" tag on the page. Otherwise, you're giving Google conflicting signals. This page is essential enough to be included in our sitemap, according to your sitemap. But they are banned when Googlebot visits the page.
Pro Sitemap Advice
massive site Reduce the number of URLs in a sitemap by breaking it up into smaller sitemaps. As a result, Google suggests splitting your sitemap into numerous smaller sitemaps if you manage a website with a lot of pages. Be Wary of Dates: Your sitemap contains URLs that have a "last changed" date attached to them.
When you make big changes to your website, I advise you to ONLY update these dates (or add new content to your site). Otherwise, Google cautions that changing dates on static pages may be interpreted as a spam tactic. Video Schema has basically taken the place of the requirement for video sitemaps, so don't stress about them. Your page's chances of receiving a video rich snippet won't be adversely affected by a video sitemap. But the trouble is typically not worth it.
Keep Your Sitemap Under 50MB: Sitemaps can have a maximum size of 50MB on Google and Bing. Therefore, you're fine as long as you're under 50MB. HTML sitemaps: These serve as a user-friendly version of an XML sitemap. Since your XML sitemap is now used by Google and other search engines, you don't absolutely require these. However, if you believe that HTML sitemaps are helpful to human visitors, they won't likely harm your SEO efforts.
Study More
Create a sitemap and submit it to Google with the help of this advice from the search engine. Using Sitemaps to make it easier for Google to find material on your website: Quick video explaining how sitemaps can make your website rank higher and more frequently in search results is available on the Google Webmaster YouTube channel.
What is the purpose of a sitemap?
You can describe the pages, videos, and other resources on your site as well as the connections between them in a sitemap file. This file is examined by search engines like Google to improve the way they index your website.
What is sitemap in simple words?
A sitemap not only gives useful information about these files but also lets Google know which pages and files you believe are crucial to your website. For instance, the date the page was last updated and any language variations
What are sitemap in SEO?
A sitemap is a diagram of your website that aids in the discovery, crawling, and indexing of all of its content by search engines. Additionally, sitemaps inform search engines which pages on your website are most crucial.
Do you need a sitemap on your website?
Although sitemaps are strongly recommended for all websites, they are not necessary for search engines to find your website. A sitemap makes it easier for site spiders to efficiently access all of your website's pages, regardless of their size.
Where do you put a sitemap on your website?
The sitemap file should be placed in the domain's root folder as a best practice. However, it can be stored anywhere, even on a different domain! Although having a sitemap is not required, it does speed up the process by which search engines identify and index new websites and updated content.
Is sitemap an XML?
A site's URLs are listed in an XML file called a sitemap. It enables webmasters to provide more details about each URL, such as when it was most recently updated, how frequently it changes, and how significant it is in comparison to other URLs on the website.
Do I need a sitemap for SEO?
A sitemap is essential for effective SEO techniques, and SEO is essential for increasing website traffic and revenue. On the other hand, sitemaps are necessary for search engines to crawl and index the website in order to rank the information included within the search results.